---
Want to grab tickets to come along?
Enter your details below to be in with a chance of securing up to six weekend passes for HRH ABC in November 2021 at Vauxhall Holiday Resort, Great Yarmouth. All you pay is the booking fee.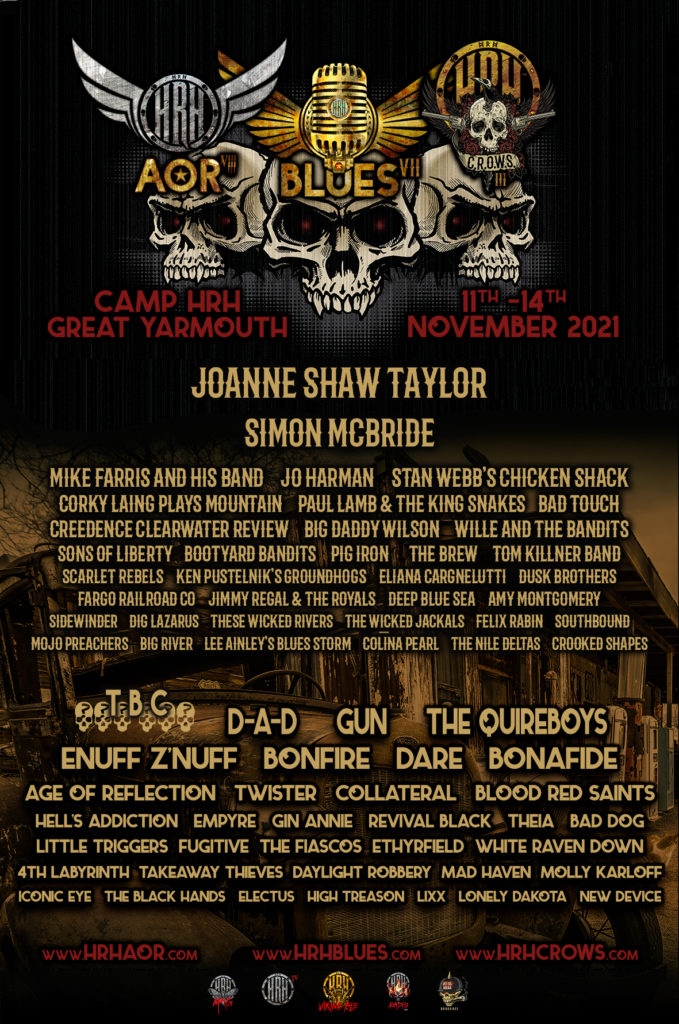 Welcome to HRH: Europe's biggest residential festival operator; Epic Experiences and Amazing Adventures curated by the fans, built & powered by HRH!
If you're new to the HRH circle, then we would like to extend our humblest greetings to one of the closest circles of music enthusiasts on the planet.
HRH ABC (AOR, Blues, CROWS) will take over the whole Great Yarmouth site for 2021's much anticipated cycle of these 3 events.
This will be one of HRH's biggest and most ambitious productions to date! We can't wait for the festival season to finally get going…