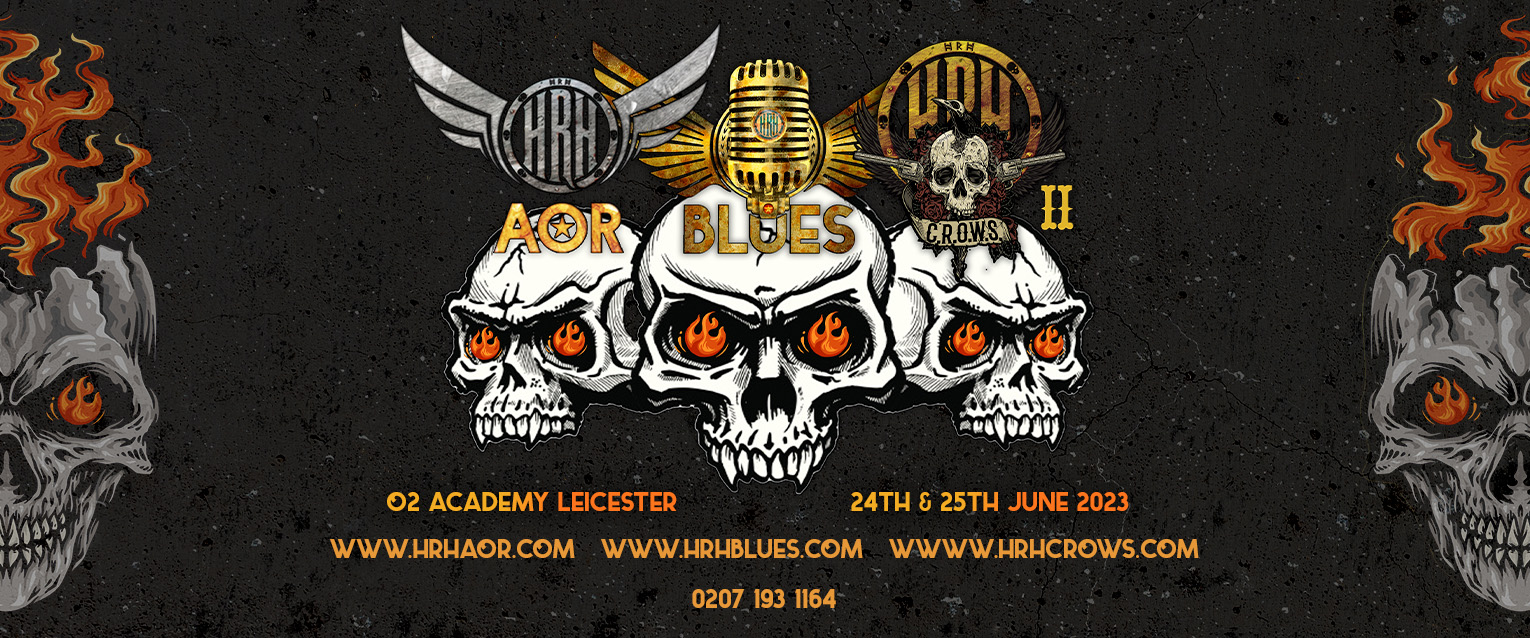 H.E.A.T., DAN REED NETWORK, DARE, WILDHEART AND MIDNITE CITY LEAD THE POSSE FOR THE RETURN OF HRH A.B.C. II AT O2 ACADEMY LEICESTER!
The HRH HQ are extremely excited to announce the return of HRH ABC for its second helping. Last year we combined Blues and Crows at Great Yarmouth with our melodic rock brand HRH AOR which we aptly named HRH ABC (AOR, Blues, CROWS). We are going to do the same again and open up the arenas more, add more bands so you will be able to see over 44 bands in one weekend, double that of before. This new Super Show, HRH ABC will be held at the 02 Academy Leicester on 24th & 25th June 2023.
The line-up for this event is vibrant, fresh and full of the rising stars amongst the blues-rock scene, including H.E.A.T., Dan Reed Network, Dare, Wildheart, Midnite City and MANY, MANY more! If you love the Royalty treatment with all its extras; namely a seated balcony, private bar, toilets and security – it will roll in a flash! Do NOT miss out on what will be a killer event!
Head over to www.hrhaor.com or www.hrhblues.com for more info – tickets are available from www.hrhcrows.com or you can call 0207 193 1164 for all the latest packages and deals.
HRH Watch Tower