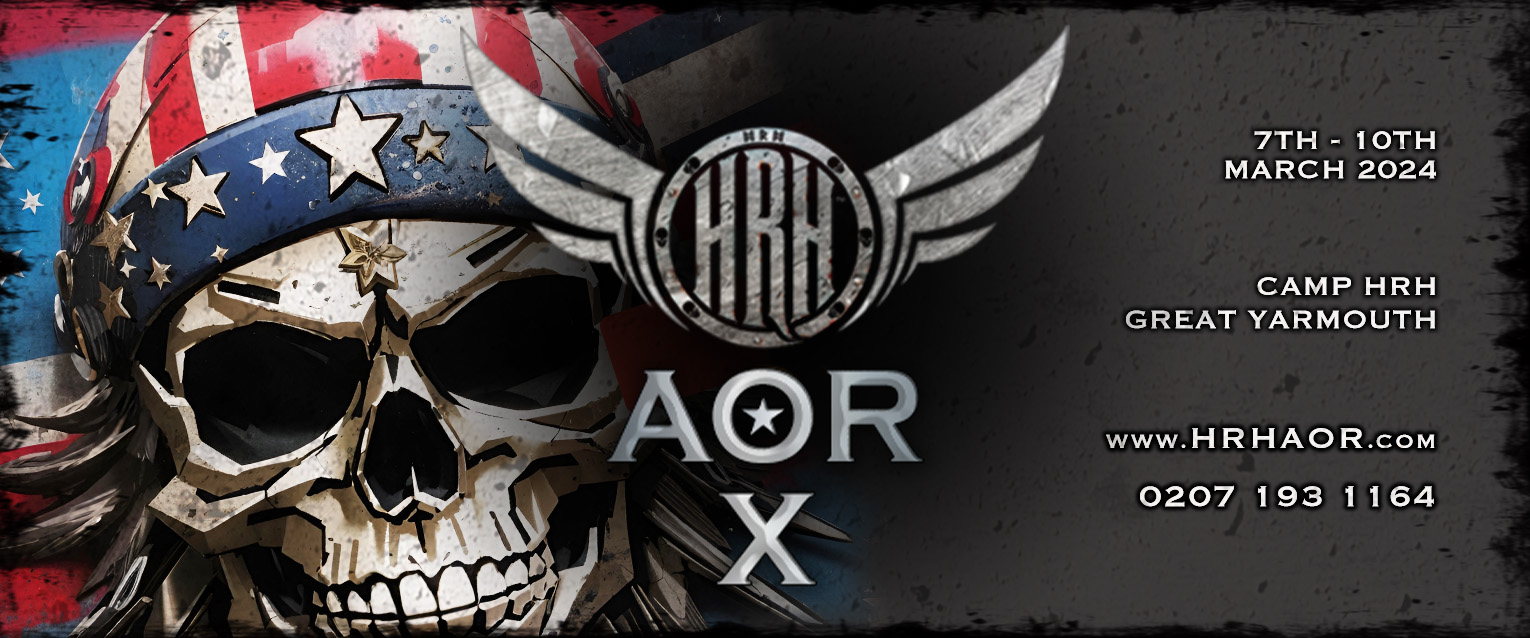 HRH AOR RETURNS FOR ITS 10TH ANNIVERSARY!
The HRH HQ are extremely excited to announce the return of HRH AOR for its 10th Anniversary extravaganza! Our melodic rock brand HRH AOR will be held at the CAMP HRH in Great Yarmouth for March 2024!
The line-up for this event is vibrant, fresh and full of the stars amongst the rock scene, including Quiet Riot, Madam X, Autograph, Britny Fox, Enuff Z'Nuff, Trixter and MANY, MANY more! If you love the Royalty treatment with all its extras; namely a seated balcony, private bar, toilets and security – it will roll in a flash! Do NOT miss out on what will be a killer event!
Head to the packages page/tab to grab your passes NOW!
HRH Watch Tower